The Extreme Unicycle Championship (EUC), will take place in Toulouse during EJC 2013.
Unicyclists are used to come to our juggling convention « Boudu la Jongle » in Toulouse.
You will be able to participate and share experiences in the dedicate unicycle space. There are activities for everyone : hobbyist and professional workshop, various competitions, performance and good atmosphere.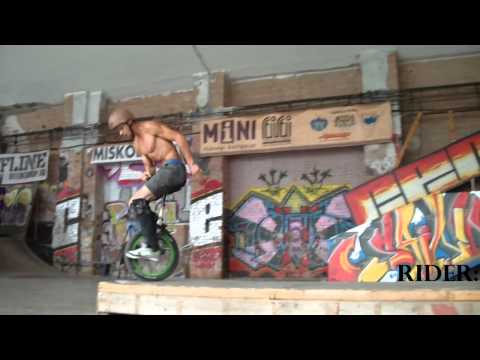 Program :
Trial : overcome obstacles without touching neither the ground nor the obstacles with your body, in a given time
Street : combine technics and styles overcoming natural, urban or built obstacles
Flat: Perform various tricks and movements while remaining at the same place. Rules are close from freestyle's ones.
High jump : on an area with piles of pallets, jump as high as possible